Duane Shockey & Pauline Hays, Convention Hosts ~ Jim Koegel, Assistant Convention Host
In recognition of members' concerns about attending this year's convention in New York, the Board of Directors issues the following statement (Aug. 24, 2021):
As of now, we plan to proceed with the 2021 convention at Penn Yan. We are aware of and monitoring the latest surge of the Delta variant of COVID-19 affecting parts of the country. Northeastern states have a higher vaccination percentage than many other areas. As all know, this is a fluid situation. Several options have been discussed, including cancellation and virtual (Zoom) meetings. All would be unworkable at this late date.
We are hoping for good attendance, but it is up to each member to assess for themselves if they are comfortable attending and be aware of any guidelines. The Association will abide by federal, state, and local guidelines in effect during the convention.
October 14 – 20. Thursday, October 14, will be an Early Birds' gathering, meetings to begin on Friday, the auction and banquet will be held on Tuesday, and departure day will be Wednesday, October 20. (Please note this is a date change from originally reported in the January Flypaper.)
Download the Registration Form to fill out and send to the Convention Host Duane Shockey. It lists planned activities.
Penn Yan is located 105 miles east of Buffalo (Check out this AOPA website article Destination Finger Lakes: Orville and Wilbur Who? for some great information.)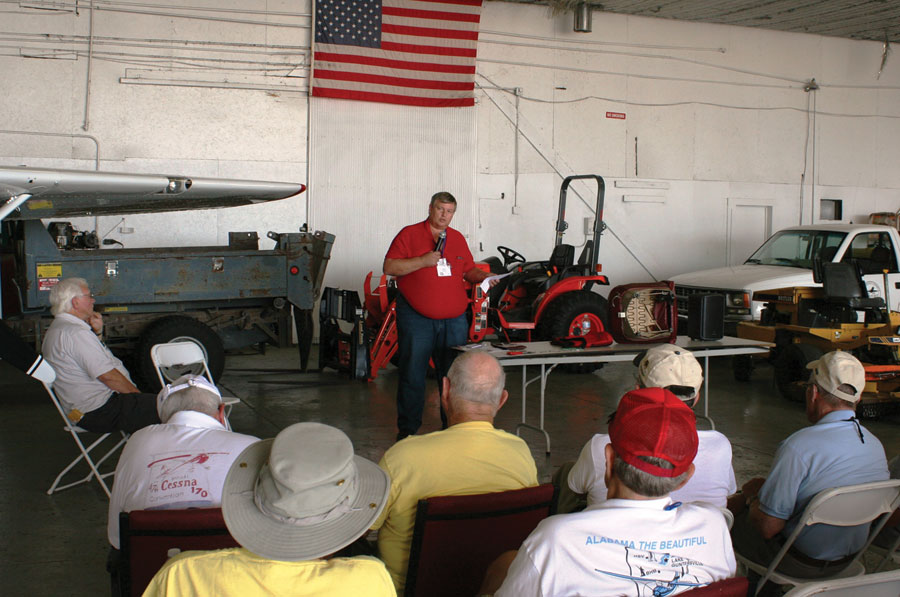 Hotel Information
Hampton Inn, 110 Mace St, Penn Yan, NY 14577 (315) 536-8202. Room rates are $159 plus tax and will be honored for shouldered dates. The cancellation policy is 48 hours prior to the arrival date. Request the Int'l Cessna 170 convention room block.
If the Hampton Inn is not available, and you can not find a hotel nearby, you might also search for hotels in Branchport, Yatesville, Dundee, Middlesex, Gorham.
For house or cottage accommodations, call Alicia at Finger Lakes Premier Properties at (315) 670-0002 or (844) 741-8022.
There will be two vans at the convention to help people who do not have a rental car.
Airport Information
General Aviation Airport
Penn Yan Regional Airport (KPEO), 2262 Airport Dr, Penn Yan, NY 14527
Details to follow regarding parking, gas, and tie-downs.
Commercial Flights
Greater Rochester International Airport (ROC), Rochester, NY – 45 miles
Syracuse Hancock International Airport (SYR), Syracuse, NY – 70 miles
If you are renting a car, please share rides to the hotel. Contact Duane Shockey to coordinate rides.
Registration Form to fill out and send to the Convention Host Duane Shockey
More about Penn Yan
Penn Yan Flying Club The Penn Yan Flying Club is located in the northwest corner of the Penn Yan Airport in Yates County and has been in continuous operation since 1939. Read about the History of the Club.
Costa Air Service is an off-shoot of Costa Flying Service, also based as Corning-Painted Post Airport, which is the oldest flying service in New York state. Costa Flying Service was founded in 1930 by Joe Costa Sr., who was the first resident of Corning to get a pilot's license and later made aviation history when, in 1936, he attempted a transatlantic flight from the U.S. to Portugal in his Lockheed Vega.
Possible Area Attractions in the Region (within 45 minutes of Penn Yan)
Keuka Outlet Walking Trail, Penn Yan, https://www.keukaoutlettrail.org/
Finger Lakes Boating Museum, Hammondsport, NY, https://www.flbm.org/
Downtown Hammondsport: quaint village, shops, restaurants, https://hammondsport.us/
Bath National Veterans Cemetery, Bath, NY, https://www.cem.va.gov/cems/nchp/bath.asp
Wings of Eagles Discovery Center, Elmira-Corning Airport, NY, https://www.wingsofeagles.com/
Watkins Glen State Park, Watkins Glen, NY, https://parks.ny.gov/parks/142/details.aspx
Montezuma National Wildlife Refuge, Waterloo/ Seneca Falls, NY, https://www.fws.gov/refuge/Montezuma/
Finger Lakes Factory Outlet Mall, Waterloo, NY, https://www.premiumoutlets.com/outlet/waterloo
Smith Theater, Geneva, NY, https://thesmith.org/
The Windmill, Penn Yan, NY, Artisans and vendors in season, https://www.thewindmill.com/
Crystal Valley Produce and Greenhouses, Dundee, NY, https://www.chamberofcommerce.com/united-states/new-york/dundee/farmers-markets/25035621-crystal-valley-produce-greenhouses
The Wineries, Numerous, surrounding the Finger Lakes, https://www.fingerlakes.org/explore-region/explore-finger-lakes-wine-trailshttps://www.fingerlakes.org/explore-region/explore-finger-lakes-wine-trails
Rockwell Museum of Western Art, Corning, NY, https://rockwellmuseum.org/
Corning Glass Center, Corning, NY, https://home.cmog.org/
Patterson Inn Museum, Painted Post, NY, https://www.heritagevillagesfl.org/
One hour or longer away from Penn Yan
Mark Twain House and Burial Site, Elmira, NY, https://uncoveringnewyork.com/mark-twain-elmira/
Harris Hill Soaring Center and Museum, Elmira, NY, https://harrishillsoaring.org/
Letchworth State Park/ Portage Viaduct/Glen Iris Inn, Mt. Morris, NY, https://parks.ny.gov/parks/79/details.aspx
https://letchworthpark.com/piece-of-the-past-old-portage-viaduct-from-letchworth-state-park/
Seneca-Iroquois National Museum, Salamanca, NY, https://www.senecamuseum.org/
Seneca Allegany Casino & Resort, Salamanca, NY, https://senecaalleganycasino.com/
Salamanca Rail Museum, Salamanca, NY, https://www.gluseum.com/US/Salamanca/171739779583682/Salamanca-Rail-Museum
National Warplane Museum, Geneseo, NY, https://nationalwarplanemuseum.com/
Niagara Falls, NY & Ontario, CA, https://www.niagarafallsusa.com/
Buffalo Naval Park, Buffalo, NY USS Little Rock, USS The Sullivans, USS Croakerhttps://buffalonavalpark.org/
Niagara Aerospace Museum, Niagara Falls, NY, https://niagaraaerospacemuseum.org/
Grand Canyon of Pennsylvania, Wellsboro, PA, https://pacanyon.com/
Other Helpful References
Yates County (Penn Yan) Chamber of Commerce, Penn Yan, NY, https://www.yatesny.com/
Historical Aviation Trail of New York State, https://www.historicalaviationtrail.com/
Life in the Finger Lakes Magazine, https://www.lifeinthefingerlakes.com/
Corning Chamber of Commerce, https://www.corningny.com/
Hammondsport Chamber of Commerce, https://hammondsport.org/
Steuben County Chamber of Commerce, http://www.centralsteubenchamber.com/
Aircraft Owners and Pilots Associationhttps://www.aopa.org/
Restaurants
Past Conventions
Here's a map showing where all our conventions have taken place, thanks to member Miles Bowen. Members can view photo albums in the Members Area.
Future Conventions
2022 Burlington, Vermont – Dates to be announced
If you are a member interested in hosting a convention in your area, please review the Convention Planners Handbook and discuss any questions with a board member or the executive secretary.